Biloxi Restaurants
It goes without saying that seafood comprises a large part of Biloxi's overall menu, considering its long history as a fishing town on the Gulf Coast. From catfish shacks by the beach to upscale restaurants that serve shrimp, crab and salmon six ways from Sunday (and often Cajun-style), you're sure to get the freshest seafood the Gulf of Mexico has to offer.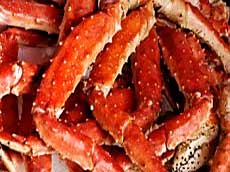 Biloxi's casinos are packed with all-you-can-eat buffets, loaded with a bounty of crab legs, fish, shrimp and other seafood dishes, in addition to salads, beef and chicken options. You will find everything imaginable on a casino buffet - breakfast and lunch are no exception. Also, many of the casinos host upscale restaurants, a nice alternative if buffet-style dining isn't your cup of tea. For instance, Thirty-Two is a popular spot for continental (haute) cuisine located inside IP Casino (formerly Imperial Palace).
Biloxi is also home to mom-and-pop staples like Mary Mahoney's, which has been serving unique dishes to celebrities and presidents since 1964 in its New Orleans-style setting.
If you want to go where the locals go, check out this guide to savory local eats in Biloxi. Biloxi offers diverse dining options for every palate; even for those who - gasp! - don't like seafood. Here is just a sampling:
Biloxi Restaurants
Al Fresco Italian Bistro
2650 Beach Blvd., Biloxi
Back Bay Buffet
850 Bayview Ave. (located inside IP Casino), Biloxi
Back Yard Burgers
2415 Pass Road, Biloxi
Beef O'Bradys
3680 L Sangani Blvd., D'Iberville
CQ
Beach Blvd. (located inside Treasure Bay Casino), Biloxi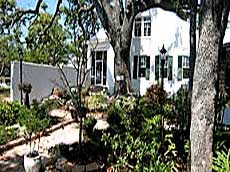 Highlights Sports Lounge
850 Bayview Ave. (located inside IP Casino), Biloxi
Le Bakery
280 Oak St., Biloxi
Mary Mahoney's
110 Rue Magnolia, Biloxi
Port O Call Seafood Restaurant
15200 Lemoyne Blvd., Biloxi
The Catfish Shack
2600 Beach Blvd. (located in Edgewater Mall), Biloxi
thirty-two
850 Bayview Ave. (located in IP Casino), Biloxi
Gulfport Restaurants
Anjac's Barbeque
34 29th Street, Gulfport
Aunt Jenny's On the Beach Catfish Restaurant
Highway 90, Gulfport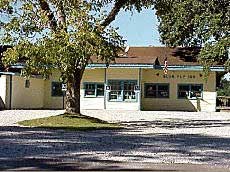 Blow Fly Inn
1201 Washington Ave., Gulfport
Chili Willie's Pizzeria
12100 U.S. Highway 49 North, Gulfport
Lil' Rays Poboys and Seafood
500A Courthouse Road, Gulfport
Los Tres Amigos
603 East Pass Road, Gulfport
PJ's Coffee
2180 East Pass Road, Gulfport
Sho-Ya
511 25th Ave., Gulfport
Bay St. Louis Restaurants
Cajun Crawfish Hut
202 Kuyrkendall Place, Long Beach
Nick's House of Catfish
447 Highway 90, Waveland
Tommy Kidd's Cajun Fried Turkeys
635 Highway 90, Waveland
Ocean Springs Restaurants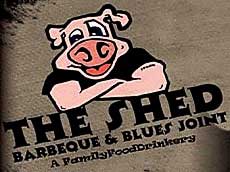 Cheryl's Steakhouse
1306 Bienville Blvd., Ocean Springs
The Shed BBQ
7501 Highway 57, Ocean Springs
McElroy's on the Bayou
705 Bienville Blvd., Ocean Springs
These restaurants were voted best of Biloxi at 10best.com:
Mary Mahoney's
Lil' Ray's Po-Boys
Old Biloxi Schooner
Grand Buffet
McElroy's on the Bayou