Biloxi Family Attractions
Even though the Biloxi casinos are huge draws for the city, the coastal town still boasts an impressive array of attractions that makes Biloxi a perfect destination for the entire family. While shopping, beaches and other recreational activities generally take center stage for those visiting Biloxi, there are a few family-friendly hotspots that always top the list.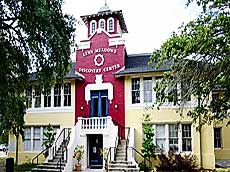 Lynn Meadows Discovery Center
246 Dolan Ave., Gulfport, 228-897-6039; www.lmdc.org
The first children's museum in the state of Mississippi, the Lynn Meadows Discovery Center in Gulfport spells F-U-N for children of all ages. Check out such exhibits as "What It's Like to Be Me," that helps children understand disabilities, or broadcast your own environmental news in the "Wonder Filled Wetlands" exhibit. Admission is $7 for adults and children over 12 months. Seniors (65+) and active duty military receive a $2 discount off admission price. If you come after 3 p.m. Tuesday - Friday, admission is only $3!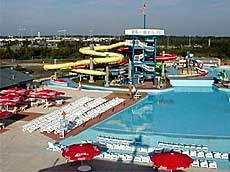 Gulf Islands Waterpark
17200 16th Street, Gulfport, 1-866-GULF-FUN; www.gulfislandswaterpark.com
You can see it from Interstate 10, and your kids will surely beg you to pull over into Gulf Islands Waterpark in Gulfport! Jet down the Horn Island Blaster, the Coast's first water roller coaster, or get your thrills on the twists and turns of Cat Island Catapult! If you just want to relax, float leisurely on the Lazy Pearl River, which passes through the entire park. There are plenty of attractions for even the youngest tot in your family, and the 12,000-square-foot wave pool is a favorite of many. The park is open daily from 10 a.m. to 6 p.m. during the regular season.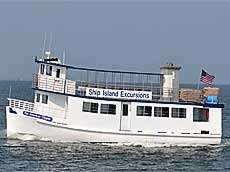 Ship Island Excursions
South end of 23rd Ave. next to the U.S. Coast Guard facility, Gulfport, 228-864-1014; www.msshipisland.com
Spend a fun-filled day out on Ship Island through Ship Island Excursions. Located 11 miles off the mainland, Ship Island is a part of the Gulf Islands National Seashore and offers high-quality beaches for you to run and play or sit and relax. Check out the historic Fort Massachusetts while you're out there and keep an eye on the water, and you may catch a glimpse of a bottle-nosed dolphin! The ferry ride takes about an hour one-way, so take the time to soak in the sights and sounds of the Gulf while you're on your way! Round-trip fares cost $24, with seniors (62+) and active-duty military receiving $2 off. Children ages 3 through 10 ride for only $14 round-trip.
Pottery Playhouse
15102 Crossroads Shopping Center, Gulfport, 228-832-1151
While you're out shopping at the Crossroads Shopping Center near the intersection of Interstate 10 and Highway 49 in Gulfport, take some time to indulge your inner artist with your family at the Pottery Playhouse! Children and adults alike unleash the artist within them by selecting and creating their own pottery, which is then professionally glazed and fired by Pottery Playhouse staff. Afterwards, you get to take home your masterpiece! Pottery Playhouse is open Monday - Saturday from 10 a.m. until 6 p.m.
Article written by Stacy Ramsey. Ramsey is a freelance writer/editor who lives along the Mississippi Gulf Coast.
Travel Guide Links
Search Biloxi.net Website