Casinos In Biloxi Mississippi
Unlike Vegas and Atlantic City, you can't peruse the Gulf Coast casinos on foot. There are 12 casinos that stretch from Bay St. Louis to Biloxi (roughly 26 miles), where it all ends with a boomtown bang: the Grand Casino; Isle of Capri; and Palace Casino -- all clumped together at the end of Beach Boulevard, or Highway 90.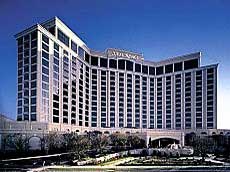 Staying in a casino hotel is generally pretty cheap, but keep in mind that the amenities aren't always free. Sure, you might find a room for as low as $49 (sometimes even lower), but if you want to work out, you're forced to pay a fee to use the fitness center. And the food isn't cheap either, so some travelers may want to think again.
If you have the kids in tow, a casino hotel may be a great option. The IP Resort has a full-size movie theater on site, in addition to a game room and allotted activities for teens. Some of the casinos have clubs specifically for kids, so if you're there to gamble, you don't have to worry about who's going to keep an eye on them. Other casino hotels not mentioned above include the Beau Rivage and Treasure Bay Casino Resort.
875 Beach Blvd. Biloxi, MS 39530
The Beau Rivage is a 32-story casino hotel boasting 1,740 recently remodeled rooms and 95 luxury suites. The guestrooms at the Beau Rivage include flat-screen TVs, marble floors and views of the Gulf or Back Bay. On-site is a top-notch salon with stocked lounge, a plethora of games, including 10 Blackjack games and more that 100 slot machines. That's just in the salon! Outside of the salon exists an 85,000-square-foot casino with more than 2,000 slot machines, 93 table games and a two-tiered poker room. The Beau Rivage has a long-standing history of bringing in major entertainment headliners, too. Read more about Beau Rivage Casino.
Boomtown Casino Biloxi
676 Bayview Ave. Biloxi, MS 39530
Boomtown is an interesting casino because it is housed on a stationary boat. Open 24 hours, Boomtown Casino has more than 1,400 gaming options for avid gamblers. In addition to 18 Blackjack tables, two craps tables and two roulette tables, Boomtown boasts Progressive Slots and two Pai Gow Tables as well. Sundays are a popular day at Boomtown. Enjoy a live jazz brunch and then hit the slots for 10,000 Blazing Saddle Sundays.
280 Beach Boulevard Biloxi, MS 39530
If food is what you're after in Biloxi, the Grand Casino is the perfect homebase for your trip. The Grand hosts 17 restaurants, including Minh's Noodle and Sushi Bar and Coyote Kate's. And, in the middle of the casino is the casino bar stage, which plays host to live music every day of the week. Many of the rooms at the Grand Biloxi have been recently updated to inclue plasma TVs and Pillow Top beds. In addition to 802 gaming machines, the Grand Casino also has its own golf course on site, the Grand Bear Golf Course. Read more about Grand Casino.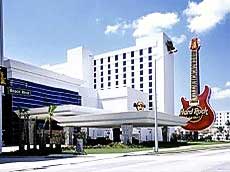 777 Beach Blvd. Biloxi, MS 39530
Everyone has heard of Hard Rock Hotel and Hard Rock Cafe. When you stay at a Hard Rock Hotel, you're going to get great entertainment, including many big-name acts. Not to be outdone, the Hard Rock Casino in Biloxi is no different. With 1,500 gaming machines and 56 table and poker games, the hotel also boasts three restaurants including the Hard Rock Cafe - of course - and Ruth's Chris, the steak-lover's paradise. The 318 guestrooms offer 42" plasma TVs, a Bose music system and floor-to-ceiling glass showers. And, because it is the Hard Rock, the places to party are numerous. Read more about Hard Rock Casino.
850 Bayview Ave Biloxi, MS 39530
Now called the IP Resort Spa, this hotel and casino has been recently remodeled from head to toe. A grand casino in size, with lavish decor, the IP has 2,000 gaming machines, 78 game tables, 10 restaurants and bars and deluxe guest rooms. The IP Biloxi does not skimp on size. In fact, most everything you need is located on-site (including a pool, spa, fitness center, 10 restaurants, casino and more), making it possible to enjoy your entire vacation without stepping foot outside the resort grounds (except to play golf). Read more about Imperial Palace Casino.
3300 W Beach Blvd. Gulfport, MS 39501
Once owned by Harrah's, this casino resort was formerly the Gulfport Grand. Today, the Island View Casino Resort houses 560 guestrooms and suites, some of the most deluxe in Biloxi. So, if posh accommodations are your desire, the Island View is a solid recommendation. There are also three restaurants on-site, including Emeril's Gulf Coast Fish House. Read more about Island View Casino.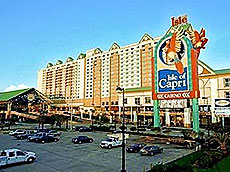 151 Beach Blvd. Biloxi, MS 39530
Situated on a stationary boat, the Isle of Capri offers all of its guests unparalleled views of the Gulf of Mexico. The Isle of Capri has more than 700 guestrooms and suites, in addition to more than 1,340 gaming machines. And, there's plenty of places to just relax and grab a bite to eat, including the Lava Bar, Tradewinds Marketplace or even Starbucks. Read more about Isle of Capri Casino.
158 Howard Avenue Biloxi, MS 39530
Also a boat casino, the Palace Casino Resort offers 236 guestrooms, three restaurants and 826 gaming options. A popular spot at Palace Casino is Wahoo's Poolside Bar and Grill, a must-do dining experience for travelers to Biloxi. For the area's best filet mignon, try Mignon's, also located at the Palace Casino Resort. Read more about Palace Casino.
Treasure Bay Casino
1980 Beach Blvd. Biloxi, MS 39531
Recently expanded, Treasure Bay Casino offers 249 guestrooms, more than 800 gaming options, including 22 table games. Slot-lovers will want to check out Treasure Bay's slot offerings. Slot games like Tiki Torch and Jackpot Party are popular at Treasure Bay; so are the payouts! In addition, Treasure Bay is a non-smoking hotel.