Events In Biloxi MS
With its rich history and cultural diversity, Biloxi hosts quite a variety of annual events - from the landing of D'lberville in April to its renowned Seafood Festival in September.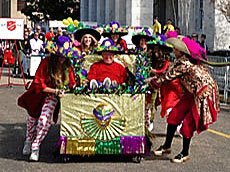 Biloxi January Events
Professional Cowboys Championship Finals
This four-day event takes place annually at the Mississippi Coast Coliseum. All four days are packed with bull riding, roping, steer wrestling and bareback riding. This rodeo is considered the grand finale to more than 100 rodeos held throughout the year.
Biloxi February Events
Biloxi Blues Festival
The Biloxi Blues Festival, which is held at the Mississippi Coast Coliseum, might be a fairly new festival, but it's all old-school blues.
Mardi Gras Bed Race
It's February in the Gulf Coast, which means only one thing: Mardi Gras. The Mardi Gras Bed Race begins at City Hall and ends at the Biloxi Town Green. If you are in Biloxi, check it out. You wouldn't want to miss a bunch of decorated beds rolling down the street, now would ya?
Biloxi March Events
St. Patrick's Day Parade
The Biloxi St. Patrick's Day parade is a popular annual event. The parade route goes through downtown Biloxi, where the streets are lined with hundreds of spectators.
Annual Shenanigan's St. Patrick's Day Parade
This parade, held in Gulfport, is well attended by both tourists and locals alike. Some spectators travel at least 100 miles to see the parade, which is known for its unique "prizes." Who knows, you may catch a head of cabbage!
3rd Annual D'Iberville Barbecue Throwdown & Festival
This family festival celebrates the landing of D'Iberville and includes a BBQ cookoff, arts & crafts, children's activities, live entertainment and much more.
Biloxi Boat & RV Show
Held at the Mississippi Coast Coliseum, the boat show was started to promote recreational boating products and sell them to the general public. The show hosts more than 100 exhibitors annually and includes every major manufacturer in the industry.
Annual Grilling on the Green
Teams barbeque their favorite recipes in competition, arts & crafts, games and more at the Biloxi Town Green.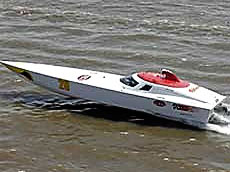 Smokin' the Sound
If you're into boat racing, you don't want to miss this event. With more than 40 boats in five categories, Smokin' the Sound is a hit for offshore racing fans. (Events and festivities extend into April.)
Biloxi April Events
Annual Home & Garden Show
Hosted by the Home Builders Association, the Home & Garden Show is where you'll find the latest home and garden products. Exhibitors run the gamet ... kitchens, baths, lighting, flooring and everything in between. This annual event is held at the Mississippi Coast Coliseum.
Annual Mississippi Coast Coliseum Crawfish Festival
Recognized as one of the top 20 events in the Southeast and one of the top 200 events in the country, the Crawfish Festival spills over with mouth-watering food, fantastic rides and unique vendors.
Annual Gulf Coast Kite Festival
Held at Long Beach Harbor in Gulfport, the festival isn't just for kite-flying. While that is the main attraction, however, bring the kids to learn how to make kites, build sandcastles and play games. May
Gorenflo's Annual Cobia Tournament
Anglers from across the country converge on the Gulf Coast to compete in sports fishing events that pay out up to $85,000 in cash and prizes. The event is held at Gorenflo's Bait & Tackle in Biloxi.
AKC Dog Show
More than 100 breeds of registered dogs compete in this annual American Kennel Club dog show.
Annual Billy Creel Memorial Wooden Boat Show
The Wooden Boat Show, held at Schooner Pier Complex, features the largest display of historic, antique and contemporary wooden boats on the Gulf Coast.
St. Ann's Catfish Festival
Considered to be one of the best festivals on the Gulf Coast, St. Ann's Catfish Festival serves up great food, live entertainment, carnival rides and children's games, Bingo, a fishing rodeo and much more. The annual festival is held at St. Ann Church in Gulfport.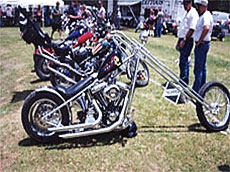 Annual All Harley Memorial Day Blowout
This four-day event, held at Racetrack Road in Gulfport, showcases a variety of events, including racing classes, bike show classes, a swap meet and flea market and live music.
Biloxi June Events
Annual Coast Coliseum Summer Fair
This 10-day family-friendly fair is chock full of rides, live music, food and drink. Held at the Mississippi Coast Coliseum.
Biloxi Fais Do-Do & Blessing of the Fleet
This tradition of blessing decorated boats dates back 80 years. The boats are blessed for a safe and plentiful season. In addition to the blessing, there's live entertainment, vendors and some of the best seafood you'll taste. This event is held in the Biloxi Channel.
Scrapin' the Coast
This fun automotive event features a bikini contest, stereo competition, hydraulics contest, food, live music and a car & truck show. The new annual event is held at the Mississippi Coast Coliseum.
Annual Bike Fest
This young event is festival for all walks of motorcycle enthusiasts. Doors are open to all brands of bikes and even to fans who don't have bikes. The event is held on Highway 90 between the Alabama and Louisiana state lines. Prep your ears, because more than 25,000 motorcycles make their appearance at the event. (Note: This event extends into early July.)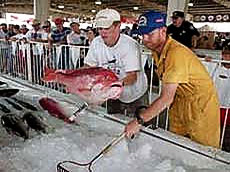 Mississippi Deep Sea Fishing Rodeo
What's better than competitive fishing and constant entertainment? Maybe catching the largest fish, which will go on display at this annual festival, which is more than 60 years old. In addition to the fishing competition there's the beauty pageant of the Queen and Princesses. Event is held at the J.L. Scott Marine Center Lot on Hwy. 90.
Biloxi August Events
Blues Festival & Family Day
Featuring major Blues performers, food, vendors and a car show, this family event is held at Harrison County Fairgrounds in Gulfport.
Biloxi September Events
Biloxi Seafood Festival
Seafood, seafood and more seafood! Boiled shrimp, fried shrimp, even shrimp tamales can be had at the annual Biloxi Seafood Festival. In addition to the mouth-watering eats, the festival includes arts and crafts vendors, live entertainment, children's activities, a gumbo contest and much more. This festival has become a Biloxi tradition, spotlighting the city's rich history and maritime industry.
Biloxi October Events
Cajun, Country, Swamp Pop Music Festival
Held at the Harrison County Fairground, this annual festival is considered one of the Gulf Coast's finest, chock full of live music ranging from cajun and country to swamp pop (a blend of Cajun, Creole, rockabilly, hillbilly and rock-n-roll). Recently, the event was awarded one of the Southeast Tourism Society's Top 20 fall events.
George Ohr Fall Festival of Arts
This annual arts festival showcases some of the area's finest artists and includes pottery demonstrations, vendors and traditional coastal cooking - not to mention a mustache contest! Held at Biloxi Town Green.
Cruisin' the Coast
Another popular automotive event, this festival hosts thousands of car enthusiasts for a weekend of car shows, swap meets, organized cruises and cash prizes. Event location varies depending on the event.
Fall Muster
Recall the conflict of 1861 to 1865 with calvary, Infantry and cannon demonstrations. Located at the Beauvoir house on Beach Boulevard.
Biloxi November Events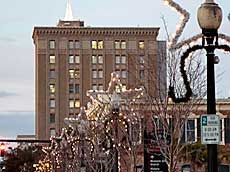 Scottish Games & Celtic Festival
Held annually at the Harrison County Fairgrounds, this festival celebrates the Celts with Irish dance workshops, Scottish vendors, a parade and bagpiping competition. Awarded one of the Southeast Tourism Society's Top 20 fall events.
Biloxi December Events
Annual Christmas on the Water Boat Parade
This festival has grown from a small boat parade more than 20 years ago to a community-wide celebration for all ages. Check out the boats in their full holiday garb as they make their way to Point Cadet Marina. Fireworks wrap up the parade.
Christmas on the Bayou
Every year this lighted boat parade kicks off in Gulfport Lake and proceeds down Bayou Bernard until it reaches the mouth of the Bayou at Big Lake.