Dining Out In Biloxi Mississippi
With so much to do in Biloxi, from the amazing golf courses to the casinos and local attractions, you're sure to work up quite an appetite. Biloxi has its fair share of major chain restaurants, such as Ruby Tuesday, Chili's and Outback Steakhouse, but ask any Coastian about the best places to dine and the local establishments win by a mile. Biloxi's local flavor can tempt anyone's taste buds, with variety to please even the pickiest eater.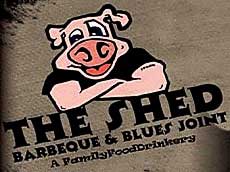 Craving good ol' Southern barbeque?
Try The Shed Barbeque And Blues Joint. The Shed in neighboring Ocean Springs (7501 Hwy. 57; 228-875-9590) has earned first-place accolades for its barbeque at the World Championship Barbeque Competition in Memphis, TN. The Shed has many choices of plates, sandwiches and sides, including slow smoked brisket, mouth-watering ribs and its amazing pulled pork. The Biloxi hotspot recently opened a second location in Gulfport (15094 Mills Road; 228-832-1147).
Looking for New Orleans-style po-boys without driving to the Big Easy?
Try Pirates Cove. Located in Pass Christian, Pirates Cove (116 Market St.; 228-452-4741) is a longtime favorite on the Coast for its big flavor and down-home hospitality. And did I mention they make the meanest po-boys in town? For those new to the South, a po-boy is New Orleans' version of the submarine sandwich. The roast beef and gravy po-boy at Pirates Cove is out of this world.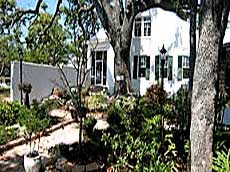 How about elegant dining with a historic twist?
Try Mary Mahoney's Old French House. A local landmark since 1964, Mary Mahoney's Old French House in Biloxi (110 Rue Magnolia; 228-374-0163) is as famous for its atmosphere as it is for its food. A survivor of Hurricane Katrina, this Coastal iconic restaurant has retained its historic integrity in one of America's oldest houses while continuing to serve the best steak and seafood dishes around. Stop in for lunch or dinner out in the New Orleans-style courtyard and make sure to check out Mary Mahoney's extensive wine list.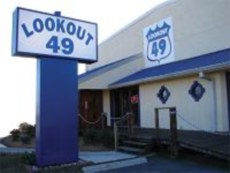 Do you want amazing food service?
Try Salute or Lookout 49. Owned by the same group of local entrepreneurs, Salute Italian Restaurant (1712 15th St.; 228-864-2500) and Lookout 49 (12013 Hwy. 49; 228-328-1366) in Gulfport are the buzz along the Coast right now with their undeniable commitment to great food and great service. Walk through their doors, and you'll be treated like a rock star! Salute offers a lunch, dinner and Sunday brunch menu filled with traditional Italian favorites and pasta, chicken, seafood and beef specialties. Lookout 49 is a kid-friendly, casual dining restaurant with a diverse menu of seafood, steaks and Creole favorites.
Want a true "down-home" experience that only a local could recommend?
Try Darwell's Cafe. Featured in the "Big Flavor" episode of Food Network's "Diners, Drive-Ins and Dives," Darwell's Cafe in Long Beach (127 E. First St.; 228-868-8946) has quickly become a local favorite. From its award-winning shrimp creole to its Famous Yeager Burgers, locals gather to catch up with friends while enjoying great food out on the patio. Darwell's Cafe is open for lunch and dinner, and make sure to save room for a slice of pie before you go!
Where's that caffeine fix when you need one?
Try Coffee Fusion. With two locations in Ocean Springs (2228 Bienville Blvd.; 228-818-9211) and D'Iberville (3516 Sangani Blvd.; 228-392-0080), Coffee Fusion offers a variety of gourmet coffees and its specialty, bubble tea. Locals love to come here to read or check e-mail, and sometimes do a little work, in this coffee shop's cool, laid-back atmosphere. Enjoy your coffee on the couch in front of the flat-panel TV or take in the sun's rays on the outdoor patio. Coffee Fusion also offers breakfast items, sandwiches, salads and, of course, gourmet desserts. The 3-layer Italian crème cake is the talk of the town!
Getting an early start and need breakfast?
Try Tato-Nut Donut Shop. A staple in downtown Ocean Springs since 1960, Tato-Nut Donut Shop (1114 Government St.; 228-872-2076) should be on every visitor's list to try. Large chain doughnut shops fail in comparison to the fresh, homemade doughnuts and pastries you get at Tato-Nut. It's not uncommon to see a line out the door every morning, so make sure to get their early because once they're gone, they're gone!
Article written by Stacy Ramsey. Ramsey is a freelance writer/editor along the Mississippi Gulf Coast.
Travel Guide Links
Search Biloxi.net Website